Charlie Wooton


Bassist , Producer, Songwriter
Copyright 2012 Charlie Wooton All rights reserved.
Charlie Wooton was born and raised in Lafayette, Louisiana, where he was exposed to all aspects of music, from the class room to the LaLas (The Dance) in the backwoods and in the streets of New Orleans. Studying Jazz and Classical during the day then playing Funk and Zydeco gigs at night, Charlie got a very diverse musical education. His first touring gig was with Zydeco icon Chubby Carrier, where Charlie claims he learned how to put on a show and take care of business. At 20 years of age Charlie moved to Los Angeles and worked at 3rd Encore Studios for 3 years, then made his way to Atlanta where he formed the band Zydefunk, which featured the likes of Oliver Wood, Willie Green, Alvin Ford Jr., Count M'Butu and Marcus James Henderson. Needing to get back to his roots, Charlie moved back to Louisiana and since has played with the best of New Orleans: Bonerama, Sonny Landreth, Zigaboo, Johnny Vidacovich, Cyril Neville, Chief Monk Boudreaux, New Orleans Suspects, Big Sam's Funky Nation and many more. He toured with Royal Southern Brotherhood for 4 years and recorded 4 CDs, as a bassist and a writer. Recently, Charlie formed a new project, ZABADODAT, with world-renowned percussionist Rafael Pereira and Hip Hop recording guitarist Daniel Groover, featuring the amazing Laura Reed!
Recently Charlie has been touring with the New Orleans Suspects, so watch out for when they come to your home town!​
​He has been written up in numerous music publications, nationally and internationally. Twice in Bass Player Magazine, but most recently his self proclaimed biggest accomplishment Charlie was Featured in Bass Player Brasil for the release of ZabaDuo, with Rafael Pereira.
​
On top of being an entertaining band leader and a rock, solid side man, Charlie is an accomplished producer. Something he Loves to do as much as play Bass, making peoples musical dreams come into fruition. This year alone he produced three cds at his favorite studio in Maurice Louisiana, DOCKSIDE Studios. ​
Charlie with the Zac Brown Band
ZABADODAT is an example of what seasoned musicians can come up with when they don't worry about genre, rules, or trends but instead channel music in a pure way, with love and respect for each other. It is rare, and everyone on stage recognizes that and in those moments there is a reverence for what we are doing and also an uninhibited joy. There are so many different backgrounds and influences being fused together, the end result is soulful, worldly, and authentic.
--
Laura

​
Charlie's first JazzFest set!
​With Bonerama!
Charlie's endorsed by Hartke, DR Strings, Mad Professor Pedals
​
ZabaDuo CD Is Now Available!
Tribo and Ropeadaope Records​
Featuring:
​Charlie Wooton: Bass​
Rafael Pereira: Percussion
Special Guest:
Laura Reed: Vocals
Daniel Groover: Guitar​​​​
Get your ZabaDuo cd right here!
Charlie Produced 3 cds this past year.
All recorded at Dockside Studios
in Maurice, Louisiana​
Paul Wooton, Billy Pierce and
​ James Southwell.
​Release dates coming soon!​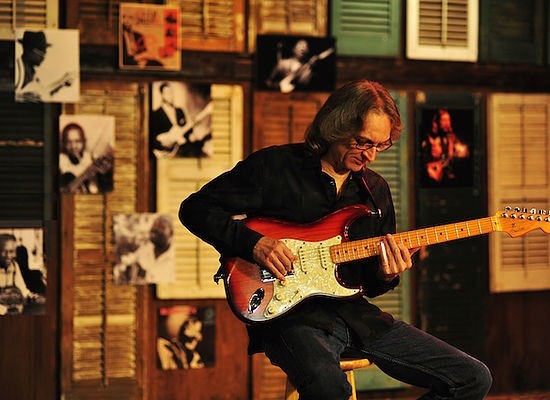 ZabaDuo is going to Japan October 22-25 to play the Live Magic Festival!
Charlie will also be playing Bass for Sonny Landreth at the Live Magic Festival!